PELAKSANAAN PROGRAM PENGENDALIAN PENYAKIT DEMAM BERDARAH DENGUE DI WILAYAH KERJA UPTD PUSKESMAS PERHENTIAN RAJA KABUPATEN KAMPAR
IMPLEMENTATION OF DENGUE HEMORRHAGIC FEVER CONTROL PROGRAM (C2DHF) IN THE WORKING AREA OF THE UPTD PERHENTIAN RAJA PUBLIC HEALTH CENTER KAMPAR
Keywords:
Program P2DBD, Kepemimpinan, motivasi, komunikasi, koordinasi, wilayah kerja Puskesmas Perhentian Raja
Abstract
Pelaksanaan program Pengendalian Penyakit Demam Berdarah Dengue (P2DBD) adalah proses untuk tercapainya tujuan mengurangi angka kesakitan dengan usaha promotif dan preventif. Seluruh kelurahan di kecamatan Perhentian Raja merupakan endemis DBD dan setiap tahun terjadi peningkatan kasus, tahun 2019 meningkat menjadi 4 kasus. Tujuan penelitian adalah diketahuinya pelaksanaan program Pengendalian Penyakit Demam Berdarah Dengue (P2DBD) di wilayah kerja UPTD Puskesmas Perhentian Raja Tahun 2020. Jenis penelitian ini adalah penelitian kualitatif dan metode penelitian deskriptif. Subjek penelitian ini yaitu Kepala Puskesmas, Koordinator Program P2DBD, Koordinator Promosi Kesehatan, Koordinator Kesehatan Lingkungan, Kader, RT/RW. Pengumpulan data dilakukan dengan wawancara mendalam, penelusuran dokumen, dan observasi. Analisis data dilakukan dengan proses analisis isi dan data dilakukan triangulasi data. Hasil penelitian menunjukan pelaksanaan program P2DBD di Wilayah Kerja UPTD Puskesmas Perhentian Raja terdapat masalah pada kurangnya tenaga dan dana. Berdasarkan peran kepemimpinan dan pendelegasian tugas berjalan dengan baik dan benar sesuai dengan Surat Pemberitahuan Tugas (SPT) dan Standar Operasional Prosedure (SOP) yang ada. Untuk motivasi dari petugas pelaksana sudah baik walaupun memiliki tugas ganda, kader jumantik dan insetif sudah tidak tersedia lagi, kurangnya peran pemimpin/Dinas Kesehatan dalam memotivasi petugas dan masyarakat serta rendahya motivasi Prilaku Hidup Bersih dan Sehat (PHBS) masyarakat dalam Pemberantasan Sarang Nyamuk (PSN) menjadi hambatan besar. Selain itu komunikasi dan koordinasi yang lancar maish sebatas pertemuan berkala untuk pelaksanaan di lapangan masih tetap terkendala.
Implementation of dengue hemorrhagic fever control program (P2DBD) is a process to achieve the goal of reducing the pain with promotive and preventive. All of village in district of Perhentian Raja it is a DHF endemic and every year there is an increase in cases. In 2019 it increased to 4 cases. The purpose of research is known Implementation of dengue hemorrhagic fever control program (P2DBD) the work area of perhetian raja health kampar 2020. The type of this reseacrh was a qualitative research and descriptive research method. Subject of the reseacrh were Head of Public Health Center, Coordinator of C2DHF program, Coordinator of Health Promotion Program, Coordinator Environmental Health, Cadre, Head NA/CA. Data collection was done in-depth interviews, document tracking, and observation. Data analysis was done by process of content analysis data analysis triangulation data. The results showed the implementation program of C2DHF in the work area of perhentian raja public center there is a problem of lack od manpower and funds. Based on the role of leadership and delegation of tasks that went well and correctly in according with the existing notification of assignment (NOA) and standard operating procedures (SOP) . For the motivtion of the implementing higher officer, the lavk of role of the leader / health department in motivating officers and community and low of society in MBG become a major obstacle. in addtition, community and coordination which was still limited to regular meetings for implementation in the program was still constrained.
Downloads
Download data is not yet available.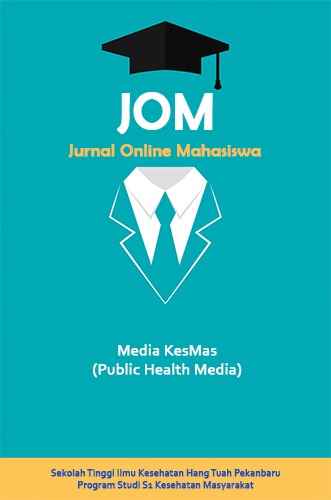 Copyright & Licensing
Copyright (c) 2021 Media Kesmas (Public Health Media)
This work is licensed under a Creative Commons Attribution-NonCommercial-ShareAlike 4.0 International License.